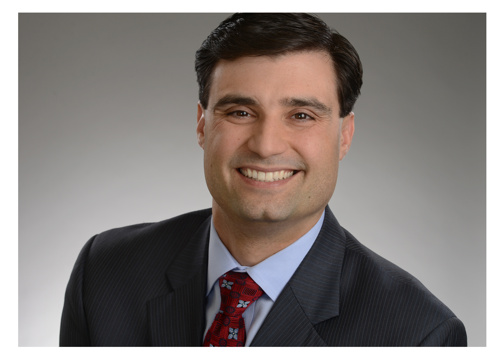 Mark G. Toscano is a shareholder of the firm, concentrating his practice on representing public boards of education and independent schools on a variety of issues.
Mark, along with his firm colleagues, serves as Solicitor or Special Counsel to over two dozen public and independent schools throughout New Jersey and Pennsylvania. In his role as Solicitor, Mark provides daily counsel on a variety of complex issues ranging from construction defect and matters involving the Public School Contracts Law, the School Ethics Act, the Open Public Records Act, the Individuals with Disabilities Education Act, Section 504 of the Education Rehabilitation Act, the No Child Left Behind Act, the Open Public Meetings Act, student discipline, staff discipline and tenure rights, collective bargaining agreements, First Amendment/Free Speech issues and Board policy analysis, revision and development. In addition, Mark also regularly attends and provides counsel and assistance during public meetings.
Mark also has extensive experience in defending litigations brought against public boards of education and independent schools in administrative, state and federal courts. He regularly reviews and coordinates bid specifications for public contracts coordinating with contractors and design professionals for school construction and public works projects. Mark regularly mediates and defends special education and Section 504 disputes in administrative and federal courts. In addition, he has defended against claims of discrimination, retaliation, whistle blower protection, harassment, religious/political affiliation, improper awarding of public contracts, and procedural and substantive due process violations in both state and federal courts, and has appeared and argued before the New Jersey Appellate Courts and New Jersey Supreme Court on behalf of his clients.
Mark regularly provides lectures and in-service presentations to public school professionals as well as professional groups and associations on a variety of school law topics and concerns in New Jersey, Pennsylvania and Maryland. In the Summer of 2009, Mark was a featured speaker at the National Association of School Psychologists Annual Conference in Washington, D.C. Mark has also served as an adjunct professor for the Farleigh Dickinson University, Peter Sammartino School of Education where he taught a graduate level school law course.
Mark is a cum laude graduate of Ursinus College, where he was a member of the Phi Beta Kappa International Honor Society, and was awarded Distinguished Departmental Honors for his published senior honor thesis: "The Effect of the Great Depression on Shamokin, Pennsylvania." Mark earned his Juris Doctor degree from the Wake Forest University School of Law, and was also a visiting student at Villanova University School of Law.
At Wake Forest, he was awarded the North Carolina Academy of Trial Lawyers Most Outstanding Advocate Award, was a member of the Wake Forest School of Law Moot Court Board, and was a member on the Wake Forest University School of Law Criminal Moot Court Team, which placed fifth at the University Of Buffalo School Of Law Wechsler Criminal Law National Moot Court Competition. While at Villanova, Mark was a member of the Villanova University School of Law National Trial Team.
Mark was admitted to the bar in New Jersey, Pennsylvania, and the U.S. District Courts of New Jersey in 2003, the U.S. District Court for the Eastern District of Pennsylvania in 2004, the Third Circuit Court of Appeals in 2007, and the United States Supreme Court in 2008. Mark is a current member of the Camden County Bar Association, Burlington County Bar Association and Pennsylvania Bar Association.