About John B. Comegno II, Esquire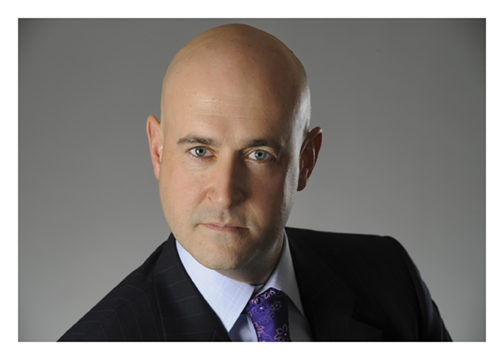 John Comegno, Founder and President of the Comegno Law Group, P.C., is recognized across the country as a leading School Law litigator and lecturer, shaping educational policy and representing public and independent schools and education vendors.
During the COVID-19 crisis and school closures, John is consulted by policy-makers and educators across the country to provide analysis and recommendations on the legal implications of remote instruction, employment, and vendor contracts, particularly involving the rights of employees and disabled students. John writes guidance documents interpreting fast-evolving law and films lectures that continue to shape and define best practices. John's COVID-19 webinar series, produced by multiple national education companies, were viewed by over fifty thousand educators.
A longstanding member of the bars of the State of New Jersey and the Commonwealth of Pennsylvania and accepted to practice in other jurisdictions across the country, John has tried hundreds of School Law disputes, including employment practice, Section 504, ADA, and IDEA cases involving disability accommodations. John has extensive experience in all facets of School Law.
A nationally-recognized lecturer on School Law who lectures to educational professionals across the United States, John is consulted regularly regarding trends and education best practices. His engaging and entertaining delivery, always advancing educational best practices, is widely sought for convention keynotes, professional conferences, and in-school professional development. John's national continuing webinar series with FrontlineEducation has been viewed in all fifty states. John also serves as an Adjunct Professor at Wake Forest University School of Law, and previously taught Education Law classes as an Adjunct Professor at the Graduate Schools of Education at Fairleigh Dickinson University and Delaware Valley College.
John, along with his firm colleagues, serves as Solicitor or Special Counsel to over seventy public and independent schools throughout the region. His Education Law team is amongst the largest in the country. In addition to representing management regarding grievances and collective union negotiations, John is involved in a variety of labor/employment issues before administrative agencies, as well as in state and federal court. His litigation experience is broad on behalf of schools involving disability accommodation, sexual harassment, "whistleblower" status, and other employment-practice cases. John counsels and provides best practice professional development for schools regarding these and other policy issues, including confidentiality and reporting requirements for teachers and staff and sexual harassment in the school setting, including teacher-to-teacher, teacher-to-student, and student-to-student harassment. He regularly handles arbitrations, Donaldson hearings, and tenure charges.
He regularly mediates special education disputes and tries Due Process Hearings. Working closely with schools, parents, special-needs students, and medical and other educational professionals to quickly deal with special education issues on a day-to-day basis, John has extensive experience dealing with disability-specific legal issues. John provides counsel regarding the eligibility, evaluation and classification process, and proactively works with school administration regarding special education litigation and issues which arise during the IEP development and implementation process. John also provides counsel regarding the often-nebulous Section 504 eligibility and plan development/implementation process, and works with schools to improve Section 504 procedures.
John also has extensive experience in handling general, day-to-day student issues. These range from harassment, intimidation, and bullying, compulsory education, student safety and disciplinary incidents, to constitutional concerns involving free speech and religious expression. In our post-Columbine age, student discipline and the review and handling of zero-tolerance and other policies concerning student behavior has become particularly important. John is regularly involved in emergent disciplinary matters, including the coordination of manifestation determination meetings and the analysis of disciplinary options involving special education students.
John regularly reviews and coordinates bid specifications for public contracts coordinating with contractors and design professionals for school construction and public works projects. He also provides advice on purchases made through the state agency and suggestions on emergency purchases, assists in the solicitation of quotes, and represents boards against emergent bid protests.
John contributes his time to his community, serving as Chairman and Commissioner of the Burlington County Bridge Commission, a Member of the Executive Committee of the Board of Visitors of Wake Forest University School of Law, Trustee of Our Lady of Good Counsel Church, and as a board member of many non-profit educational, arts, and religious organizations. Prior non-profit board memberships include the Ritz Theater, CASA of Burlington County, Moorestown Theater Company, Mary Foundation, Gettysburg College Alumni Association, golf tournament committee, Tri-County American Cancer Society, and Lambda Chi Alpha Alumni Association. John is also a member of the American, New Jersey, Burlington County and Camden County Bar Associations.
John is a Cum Laude graduate of Gettysburg College, and earned his Juris Doctor degree from the Wake Forest University School of Law. At Wake Forest, he served as Captain of the ATLA National Mock Trial Team and was a member of the School of Law's Moot Court and Honor Boards. John was also awarded the Order of Barristers, the CALI Award for excellence in Legal Research and Writing, and the Robert T. Goldberg Prize for Trial Advocacy and Ethics by the faculty of the School of Law.