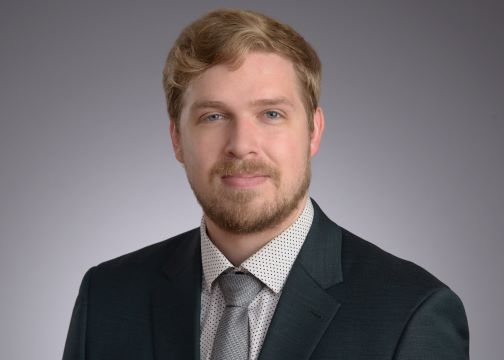 Jacob K. Mintun concentrates his practice in the field of education law, representing public boards of education along with independent schools located in New Jersey and Pennsylvania.
Jacob handles a wide variety of legal issues, including advising clients on collective negotiation agreements, due process petitions, grievance arbitrations, administrative hearings, and employee contract disputes.
Having significant experience as a trial attorney, Jacob excels in matters involving litigation by zealously representing his client's interests both in and out of court. After graduating from Villanova Law School, Jacob worked at the Defender Association of Philadelphia where he served as trial counsel in the Children and Youth Justice and Felony Trial units, overseeing hundreds of cases affecting indigent defendants and children in need. Jacob then worked as a Plaintiff's personal injury attorney, representing those who had suffered physical harm due to the negligence of others.
During law school, Jacob served as captain of the Trial Team as well as a teacher's aide for the advanced trial advocacy class. Upon graduation, he received both the Philadelphia Trial Lawyers Association James J. Manderino Award and the International Academy of Trial Lawyers Student Advocacy Award, which are given to the graduate who demonstrated the highest level of excellence in the art of trial advocacy.
Prior to attending law school, Jacob received his bachelor's degree at the University of Washington with a major in Law, Societies, and Justice. While there, he was a member of the mock trial team, winning several national tournaments and securing the University as one of the most competitive teams in the country.
Jacob is currently admitted to practice in New Jersey and Pennsylvania.
In his free time, Jacob likes to take trips down to the Chesapeake Bay where he has the chance to either take his racing shell out on the water or go fishing from the dock. He is also an active member of his local Muay Thai gym, which he attends with his friends.